If you haven't discovered it already, Tot Bop Online is the colourful and vibrant, virtual equivalent to our in-person Tot Bop classes. Unlike a platform which acts as a video link to an in-person class, Tot Bop Online classes have been specifically created with the children's engagement in mind and are full of colour, animation and imagination to hold your little one's attention and keep them learning while having fun, when not in an in-person setting. All classes have been professionally filmed, are pre-recorded and available to view as many times as you wish via a password protected system on the Tot Bop website.
What does it look like?
All classes have three set ups;
White screen for warm-ups, stretch exercises and cool downs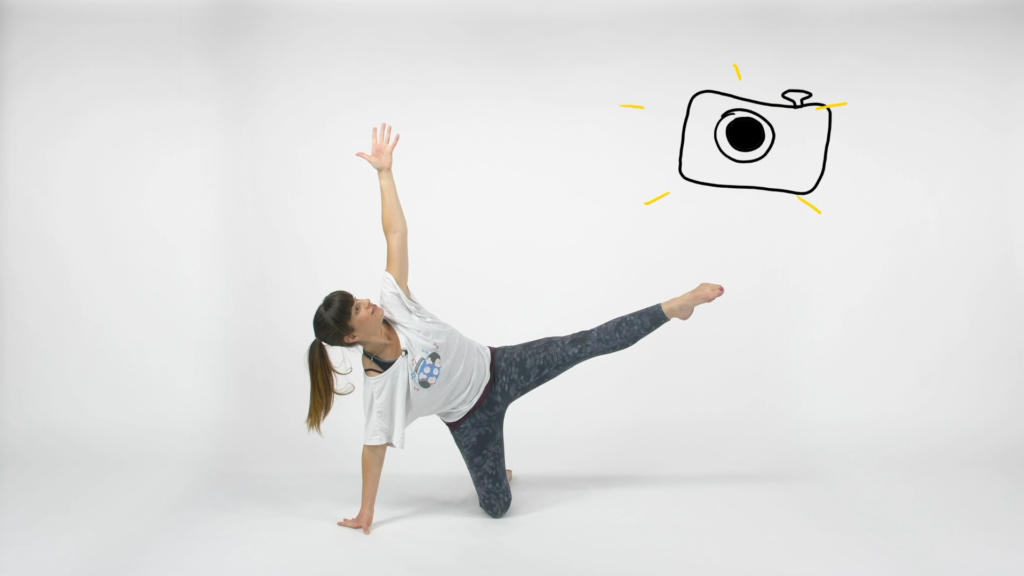 This enables us to use animation to bring the choreography to life to support the learning points in each exercise.
Studio teaching for action songs, music sections and travelling steps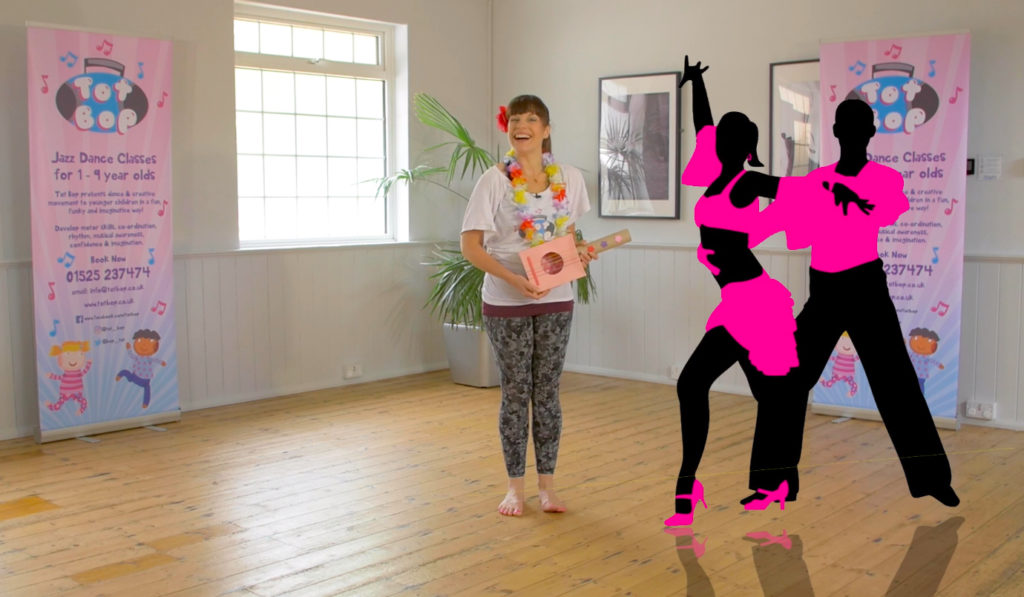 This keeps the educational teaching side of the classes clear and easy to follow.
Green screen for storytime sections and the Tot Bop boogie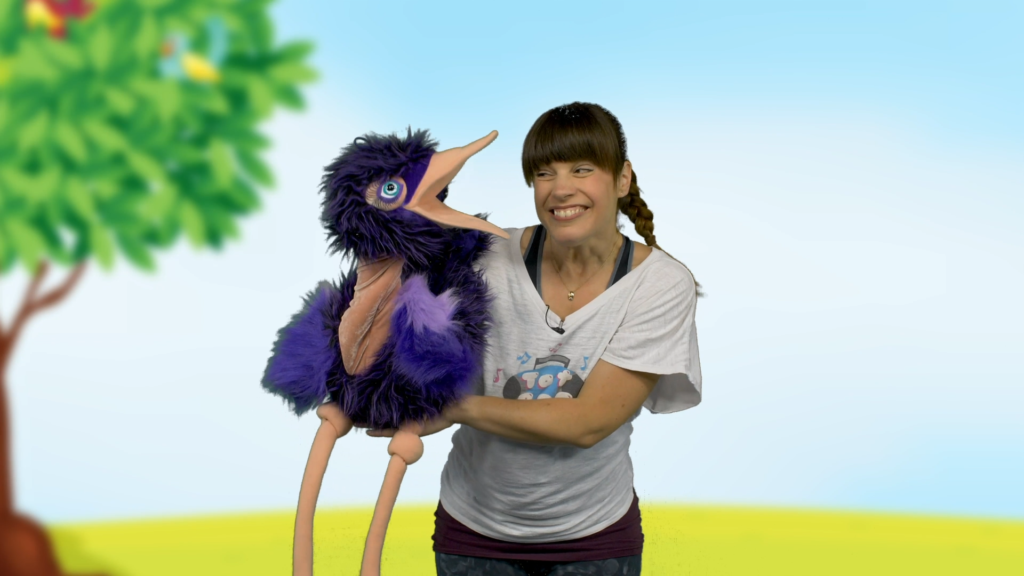 This helps enhance the children's imagination and creativity.
What classes are available?
All our regular classes have been filmed and re-produced for Tot Bop Online. This ensures there is something for all children aged 1-9.
Tiny Tots (age 1-2.5)
Baby Boppers (age 2.5-3.5)
Funky Monkeys (age 3.5-5; preschool & reception year)
Groovy Movers (age 5-9; school years 1-4)
The structure and content of our classes is the same as our in-person classes. If you'd like to read more about our class structure and syllabus, click here.
We believe children learn best when they learn through an element of repetition. Therefore, there is always an introduction week and a development week. The introduction week introduces the new exercises with key teaching points. Then the following week, we re-visit the exercises previously taught with a little more pace or development in some way, depending on age. For example, the storytime routine for the Groovy Movers might have a new section added to it or the rhythm in the music section might get slightly longer or more complex. This allows the children to layer their learning in stages, building more and more confidence as they go. The repetition solidifies learning and understanding and helps the children master new skills. New challenges then arrive on the third week, when introduction week starts again.
What's included with each class?
For a bit of added value, we've thrown in a few other 'extras' to complete your resource. Here's what you get each week:
Your Tot Bop Online class
Make your own 'instrument of the week' instruction sheet
Your Tot Bop class playlist (so you can enjoy all your favourite tunes again and again)
Fun and interactive competitions to get involved with each week
How does it work?
All classes for all ages are refreshed on the Tot Bop website every Sunday evening, ready for the week ahead. Each class is then available for a full week Monday – Sunday, to access as many times as you wish, 24/7!
There are different booking options available. You can book in for either a 3 week block, a 6 week block or a monthly subscription.
All you do is sign up via the Tot Bop Online page on the Tot Bop website on the link below, create a user name and password and you're good to go. Immediate dancing fun!
Click here for the booking link.
When & where can I use it?
You can literally use it anywhere and anytime! All you need is an internet connection, a device on which to log in and play your class and a space to boogie! It's a great resource to have up your sleeve in the long holiday periods or if you are unable to get to an in-person Tot Bop class. Access is immediate and quite literally 'on tap' for as long as your booking.
And if you are signed up to one of our regular term-time classes and you happen to miss a week, we will send you access to the weekly Tot Bop Online class to make up for the class you missed!
We've loved making Tot Bop Online and are really proud of the wonderful resource it is. If you are discovering it for the first time, we hope you like it too!
Rachel x