Top Bop classes are available across Hertfordshire, Buckinghamshire and Bedfordshire; but what actually happens in a typical Tot Bop day? Come and join us on a Tuesday in Aylesbury….
Our day starts with our Tiny Tots class in Fairford Leys Church Hall. Tiny Tots classes are for 1-2 year olds looking to gain a fun and educational introduction to dance, music and movement.
Tiny Tots Classes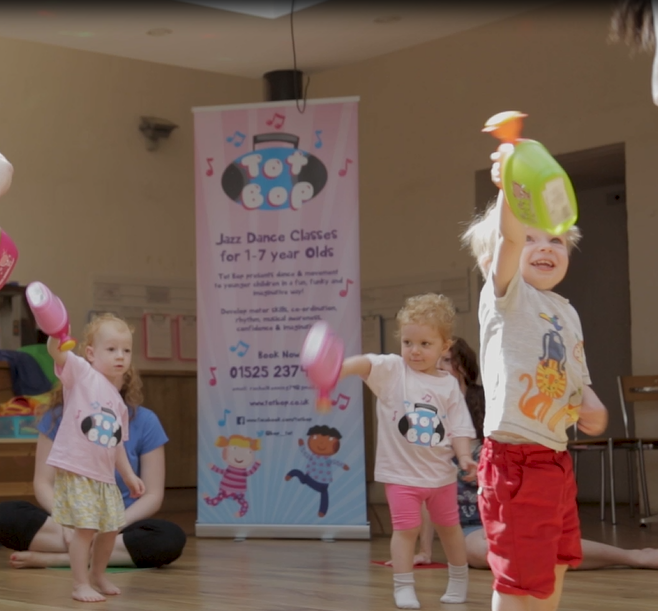 Our Tiny Tots are all making such great progress at the moment. Some of this class have been Tot Bopping for a while now and their confidence and ability to follow moves and instruction is fantastic for such a young age. Considering our Tiny Tots are not even 2 yet, they are doing so well! It's always so lovely to watch the more experienced little ones give confidence to the new starters. Our little ones learn from each other socially, as well as learning from the Tot Bop teacher. It's a win win!
We've also added some new material for this half term. Our Tiny Tots love our 'dinosaur dance.' They were great little roarers! And of course, introducing them to jumping, turning and getting those arms moving is great for their physical motor skill development, as well as being lots of fun of course. It's amazing to see how good their jumping is now compared to when they started. The pride and enthusiasm that shows as they learn more and more is the cutest thing ever.
We can't forget our new 'bake a cake' exercise which is fab for developing fine motor skills, whilst being loads of fun as we mix our cakes and shake in the sugar. Or another Tiny Tot favourite is the 'walking the dog' dance. We use our puppet dog, Reggie, which even encourages our non-walkers to get moving!
After our Tiny Tots have finishing dancing the morning away we get some toys out and put the kettle on for our Stay & Play session. This rounds off the morning beautifully for the Tiny Tots and equally gives a lovely introduction for the Baby Boppers who are just arriving. This free play 30 mins gives our little ones valuable social interaction with eachother and gives the grown ups a chance to have a cuppa and a natter too.
Before we know it, it's time to pack the toys away and chose a shape mat, ready for the Baby Boppers class.
Baby Bopper Classes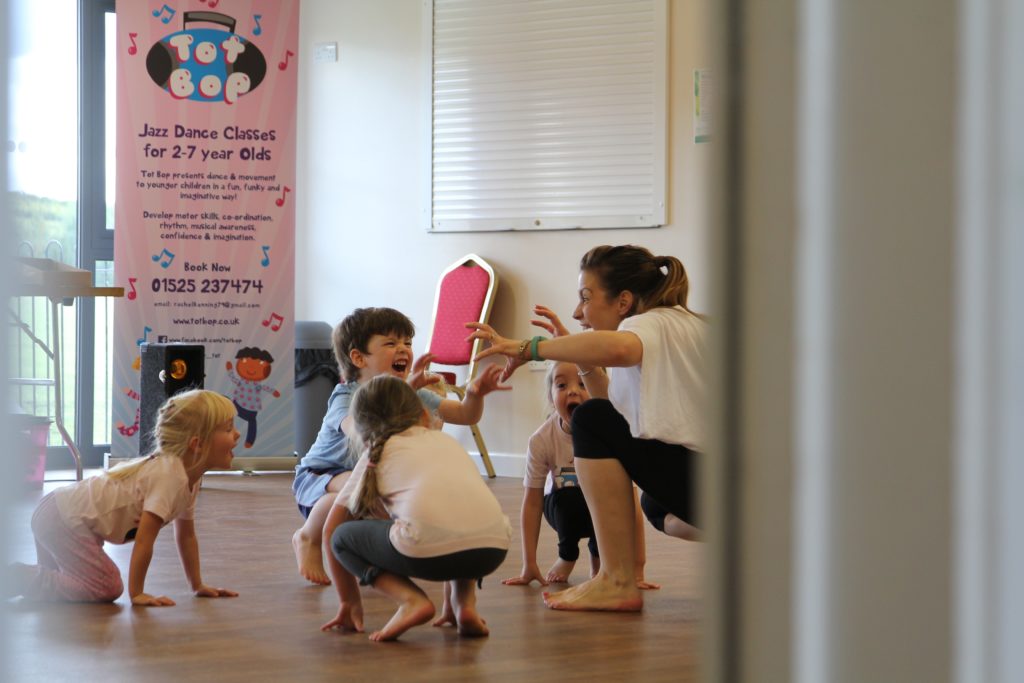 Our 2-4 year old Baby Boppers are such groovers! Their new story time section really gets their imaginations going. This week all of our Baby Boppers were imagining themselves as woodland creatures. We went on a food finding adventure through the swishy grass, squelchy mud and across the river; much to the delight of our little dancers. It was amazing watching their faces as the Baby Boppers got more and more involved in the story telling.
It was so much fun 'yee-hahhing' and riding our horses in our 'Country' themed music section. They really were great at following the beat to both slow and fast rhythms with their instruments and their counting is just getting better and better with every class.
The Tot Bop Boogie this half term really is getting them going and they shake their stuff to Taylor Swift's 'Shake It Off'! I love seeing just how much they love the cool down at the end with the scarfs and bubbles too!
The fun doesn't end when our Baby Boppers leave. Next we welcome our Tot Bop Tappers.
Tot Bop Tap Classes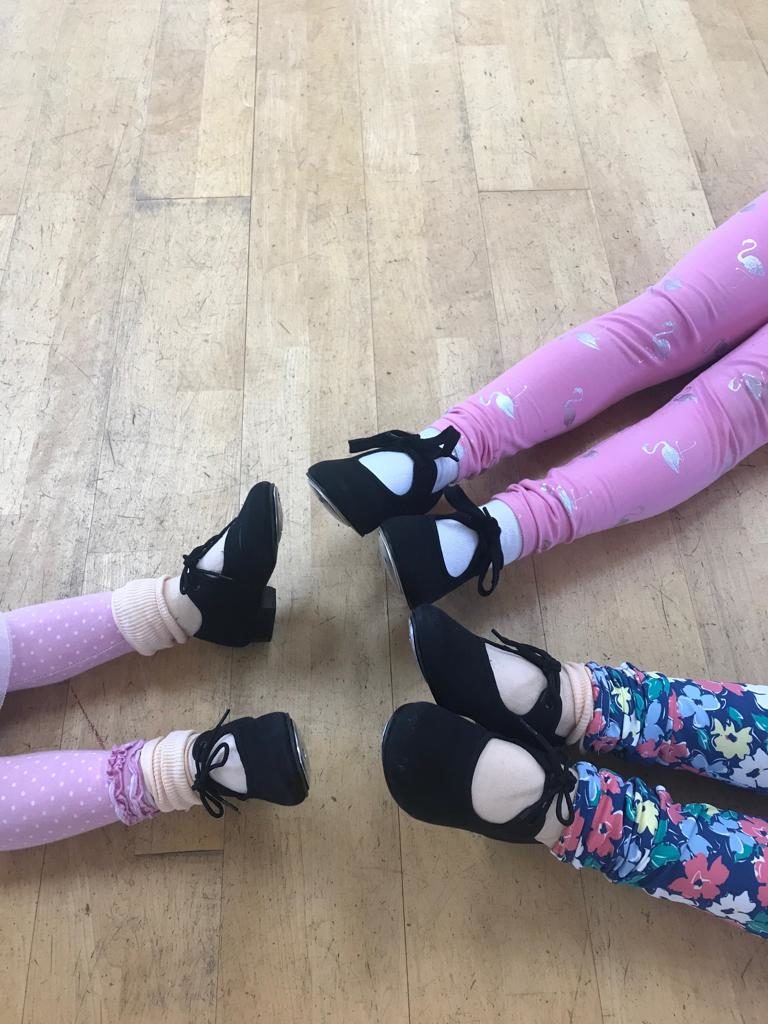 Our tap classes were only introduced this September and already our Tappers are doing so well!
All the little ones in class are under the age of 4, and are already forward and backward tapping, step heeling and even ball changing across the room like a horsey! They absolutely love our 'raindrops' cool down, where we dance in the 'rain' and wait for the rainbow bubbles! It's so lovely to watch our Tot Bop Tappers learning a different genre of dance; and to see the amazing progress in just a couple of months.
So much fun and learning in one morning, and what is even better is that we get to do it all again in our other venues throughout the week!
For more information
For more information on Tot Bop classes and if we have a class in your local area, visit our website at www.totbop.co.uk; where you can also book a trial class so that you can find out what it's like to be a Tot Bopper for yourself.
You can follow us on:
Facebook – https://www.facebook.com/totbop/
Twitter – https://twitter.com/bop_tot
Instagram – https://www.instagram.com/tot_bop/
LinkedIn – https://www.linkedin.com/in/rachel-kenning/